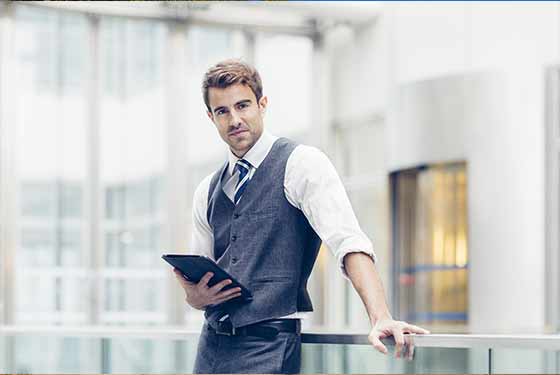 Welcome to our website.
We know that each customer has specific needs, so we strive to meet those specific needs with a wide array of products, investment tools, mortgages and best of all quality service and individual attention.
Today's technology is providing a more productive environment to work in. For example, through our website you can submit a complete on-line, secure loan application or pre-qualify for a home loan. You may also evaluate your different financing options by using our interactive calculators and going over various mortgage scenarios.
Contact Us
Loan Programs
Explore various loan program options for fixed and adjustable rate mortgages.
We are home loan experts dedicated to making sure your home purchase or refinance experience is top-notch.
Find Loan Products We Offer
No matter what type of loan you need, we're with you every step of the way. Let us find you the perfect loan to go with it.
$150 million
In Loans Funded to Date
97%
Customer Satisfaction Rate
10-Day
Average Loan Approval Period
Have any question about us?
Don't hesitate to contact us
Contact Us
What users Saying
Erik Stuenckel
This team did more for us in 24 hours then other lenders can with a month. Their energy, positivity and creativity is unmatched. We were in double escrow with a sale and a purchase. When our other lender declined us Best Cap Funding synchronized everything down to the hour for an effortless loan process. They went above and beyond to help us get closed and funded in 10 days! They stayed till 11:00pm to make sure we didn't lose our dream house. You will not find a harder working team!
Tim Urista
For the longest time I thought the American dream was dead! I never thought I would be able to purchase a home, yet here I am writing a review because of Irfan and his amazing team, Best Capitol Funding. They made this whole process as smooth and easy as possible. I originally had another lender I was working with but Irfan and his team gave me the necessary help I needed to complete my home buying process. They were so professional and informative and kept me in the loop for any little thing that came up. Did I mention how much money they saved me!!!! With out a doubt I will be recommending their services to family and friends forever!! Thank Again Irfan and Best Capitol Funding!!!!! I am now living the American Dream!!!!
Zach H.
Jeremy was great to work with. He takes the time to run several different scenarios and explain them in detail. You also feel like he is in your corner and giving you the most appropriate advice based on your current situation. Given he takes the time to discuss the loan in detail, the process feels less transactional and more of a tailored experience.
Jack Davidson
Jeremy was an absolute dream to work with. His team backed him up brilliantly and my wife and I, as first time buyers, are eternally grateful for all of their hard work during such difficult times. I'd highly recommend Jeremy to anyone who's looking to get a mortgage. He's also a lovely guy which makes the whole process much more enjoyable. Thank you from Jack, Alexa and Jagger
Rana Gupta
We were looking to re-finance our home in Texas and heard about the great work Jeremy Rolf was doing for his clients. We couldn't be happier that we chose to enlist the help of Jeremy. Even in the middle of a pandemic, Jeremy helped us secure a great rate and facilitated a smooth application and closing process. He carry ran through all of the options and was always there to answer the phone when we had questions. Highly recommend him!
Ben Croudace
Jeremy was very helpful and attentive during my entire refinance process. He was able to speak articulately towards any question I had and was very thorough in explaining every situation. Would highly recommend.
Cathie Bundesen
Jeremy could not have been more understanding and more professional. During this difficult time of the pandemic, there were many unique solutions that we had to come to to get the refinancing done. Jeremy was willing to go the extra mile to help us complete the process. I would recommend him as a loan officer to anyone.
Suzanne Ellers
Most honest conversation, it was unfortunately not in my best interest to refi, took the time to examine why it would actually cost more in fees out of MY pocket for me to refi vs savings I'd see at the different % rate. Determination: Best to keep what I have and simply pay it off!!! Saved me time saved me money #value
Paul Barnes
Working with Jeremy was great! I highly recommend him for your next loan.
John D.
Jeremy Rolf is the best mortgage lender I have ever dealt with-by far. Outstanding in every respect-proactive/thorough/responsive/high integrity Made the entire transaction a very easy, pleasant, and rewarding one -with an outstanding outcome.
Edith Schiffer
I called Jeremy Rolf to apply for a Mortgage . I like to mention that I had the best experience ever working with a Loan officer . Jeremy was the most patient and kind Person that I ever had to work with .He helped me every step of the way and never gave up on me .He was able to give me the rate I wanted . I trust Jeremy and would highly recommend him as a Loan Officer . Thank you Jeremy Rolf, sincerely Edith